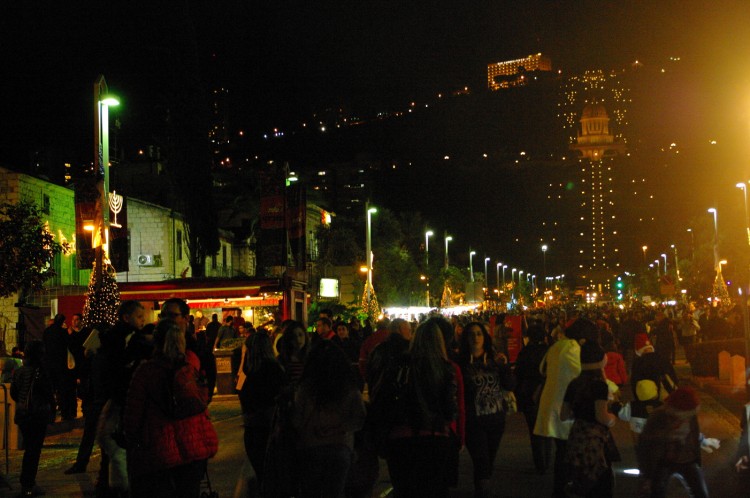 The Holiday of Holidays
[Click the images below to buy prints or digital copies]
Haifa a multi-ethnic city and as such it sees celebrations of many different holidays. This time of the year, when Hanukkah, the holiday of lights, is celebrated in Haifa, as it's celebrated in the entire country, is also near the time for Christmas. Christmas is mostly a holiday of the Christian Arab community. For the past 20 years or so it has become part of the official Holiday of Holidays. So while in one part of town one may see the Hanukkah Menorahs in the windows, another part of town is decorated with Christmas trees, and in some neighborhoods trees and menorah lights shine together.
It feels good to see the holiday lights spread across the city, and sharing the celebrations, whichever tradition they come from.
One of the main centers of celebration is near the Bahai Temple – representing yet another religion which has made its home in Haifa.