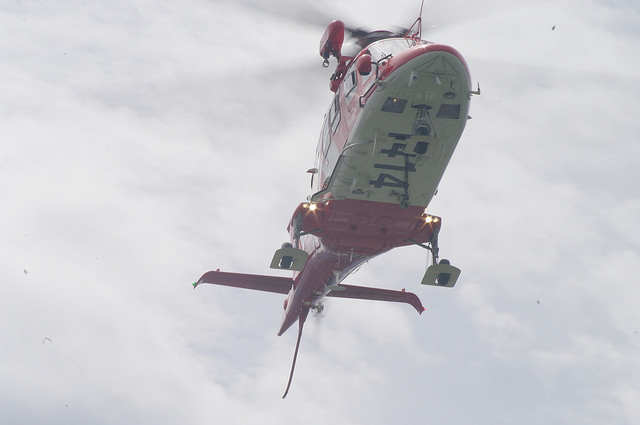 Evac Chopper Landing
 [Click on the images below to buy print or digital copies]
Back in August I was in Switzerland, near the Geneva Lake, during an uphill car race for historic cars, an event that takes place once every four years.
Walking back from watching the cars, I noticed a helicopter maneuvering to land in a football field.
It was painted red and white. As it descended, I noticed a man on the ground signaling to the chopper. After the chopper landed two came out with a stretcher. However, the man they came to pick up and evacuate appeared to be able to walk on his own, so they just walked with him to the chopper.
I only photographed the landing.